Orangeburg, South Carolina Fence Installation Company
Home to the Edisto Memorial Gardens, the Orangeburg Festival of Roses and multiple universities, Orangeburg is known as "the Garden City" and is an area of great natural beauty. People of all ages and interests enjoy exploring its many attractions all throughout the year, including golfers, hunters, fishermen, nature lovers and more.
If you live in Orangeburg, South Carolina and you are looking for a way to improve the look of your home, or if you need extra security for your business, a fence is a great way to accomplish both. A white picket fence could be the perfect choice to accent your new dream home, or you may prefer a nice wooden privacy fence to go around your backyard. If you need to impress potential clients, a wrought iron ornamental fence can do wonders for your business, or you may need a chain link fence to enhance security on your commercial property.
Regardless of your fencing needs, the professionals at Dubya Fence are ready to help you to choose your perfect fence solution. We work hard to give every client a beautiful fence that will last for years to come.
Free Fence Quote
Call us to get your free fence project cost estimate today. Our fence installation and planning experts are happy to help - and there's no risk or obligation!
How Are You Using Your Fence?
We have great fencing solutions for homeowners and business owners in Orangeburg South Carolina. Select which of our fencing options is right for you.
Residential Fences in Orangeburg South Carolina
Our residential fences are beautiful and meet all the strict Orangeburg and regional codes as well as HOA fence codes for sturdiness and beauty. The durability and quality of our fences is demonstrated by our lifetime warranty.
Orangeburg

Residential Fencing
Commercial Fences in Orangeburg South Carolina
Commercial fences are great for added security and beauty, We have an outstanding warranty and our products meet all Orangeburg codes and regulations.
Orangeburg

Commercial Fencing
Types of Fencing for South Carolina Residents & Business Owners
South Carolina can choose between our 4 most popular styles of fencing for your home or business. Dubya Fence sells and installs all types of fencing ... or you can purchase the fence and install it yourself. The most popular types of fence in the South Carolina area are: Aluminum Fence, Vinyl Fence, Chain Link Fence, and Wood Fence.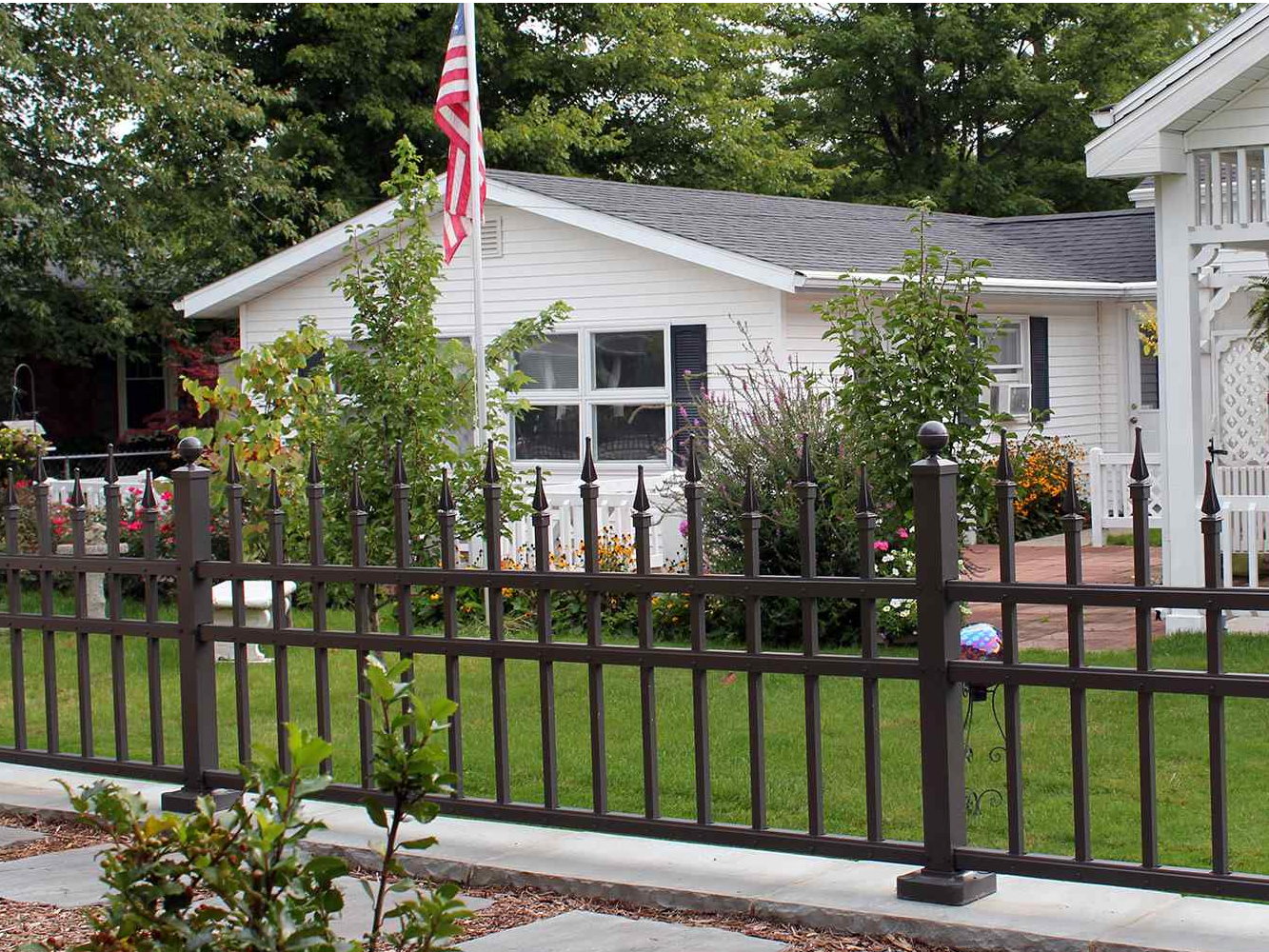 Orangeburg South Carolina Aluminum Fence
Aluminum fence is our most popular choice for Orangeburg South Carolina residents. It looks great, is durable, and comes with a lifetime guarantee - so you can have the peace of mind that comes with a fence of this quality.
Orangeburg Aluminum Fence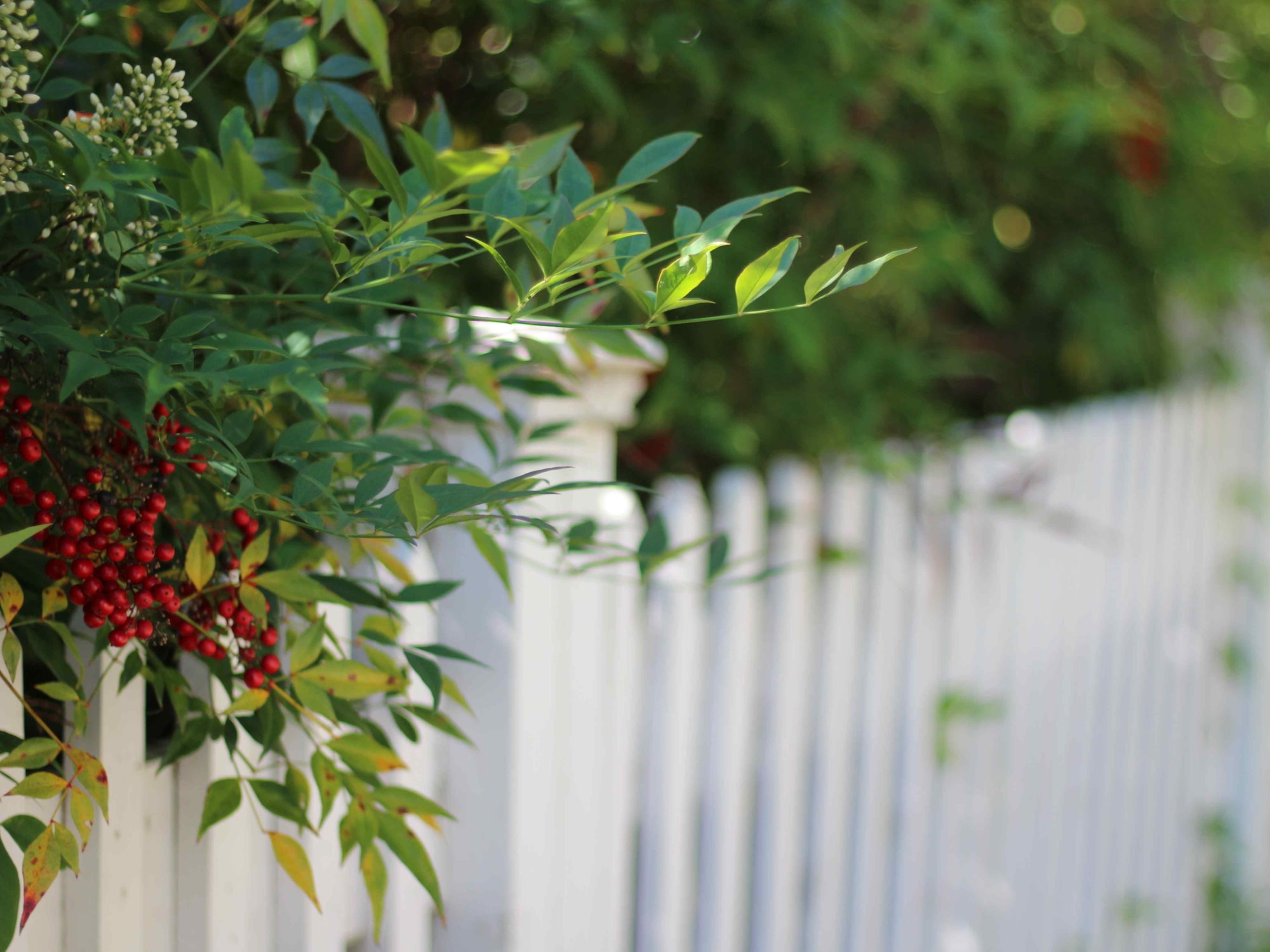 Orangeburg South Carolina Vinyl Fence
Vinyl fencing is another great option for Orangeburg South Carolina residents who are looking for a great looking fence that is maintenance free and long-lasting. Vinyl fence offers many options and accessories to make it uniquely yours.
Orangeburg Vinyl Fence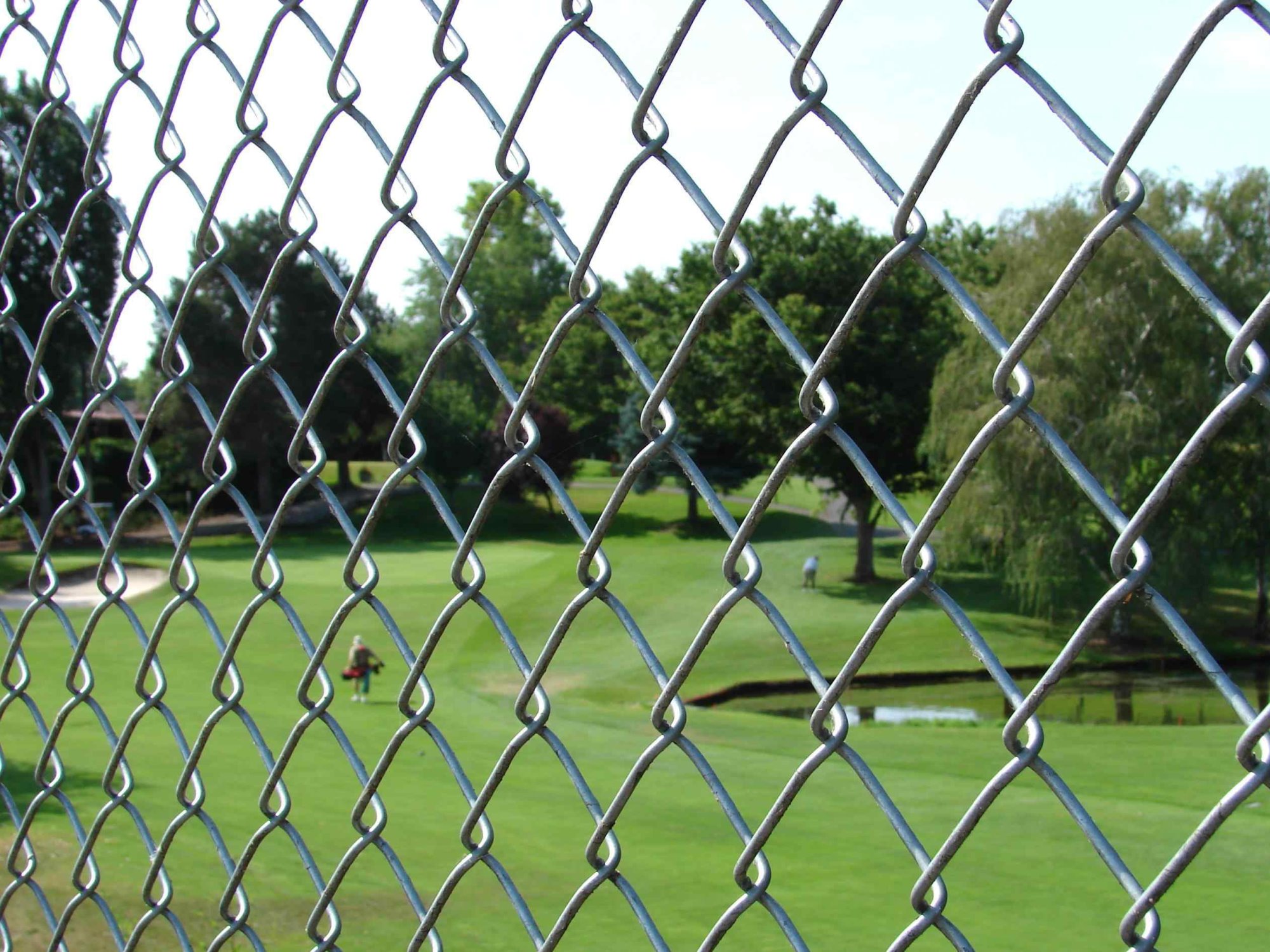 Orangeburg South Carolina Chain Link Fence
Chain link fence is a great solution for a number of specific situations. Relatively inexpensive and very durable, South Carolina residents have been turning to chain link as their fence of choice for decades.
Orangeburg Chain Link Fence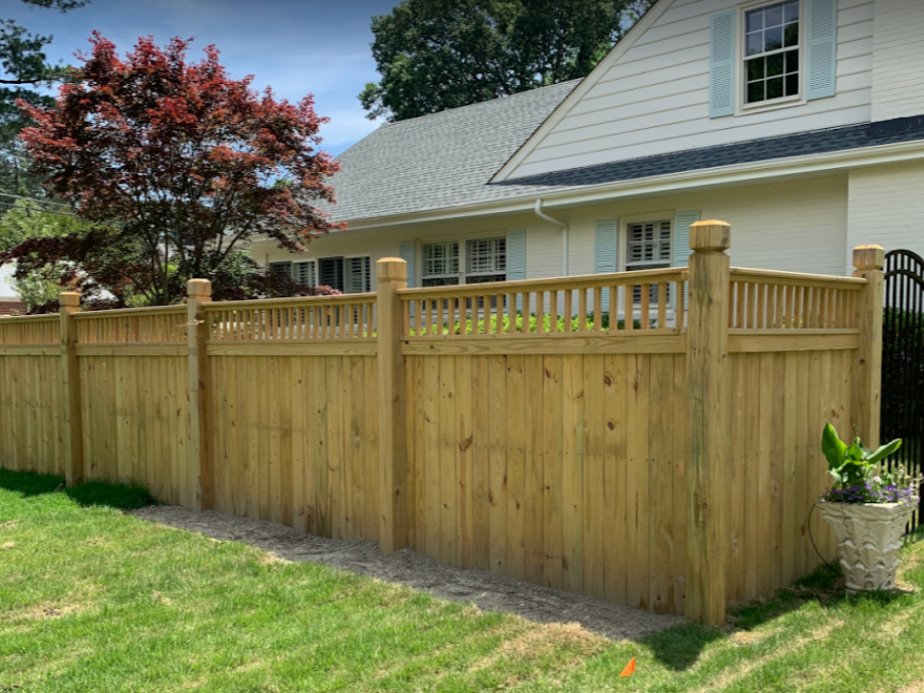 Orangeburg South Carolina Wood Fence
Another great option for South Carolina residents is a beautiful wood fence. Great for privacy, wood fences are a great way to beautify your property while adding security and privacy.
Orangeburg Wood Fence
Fence Installation From Trusted Orangeburg Pros
The fence experts at Dubya Fence would love to have the opportunity to show you why we are one of South Carolina's highest-rated fence installation companies.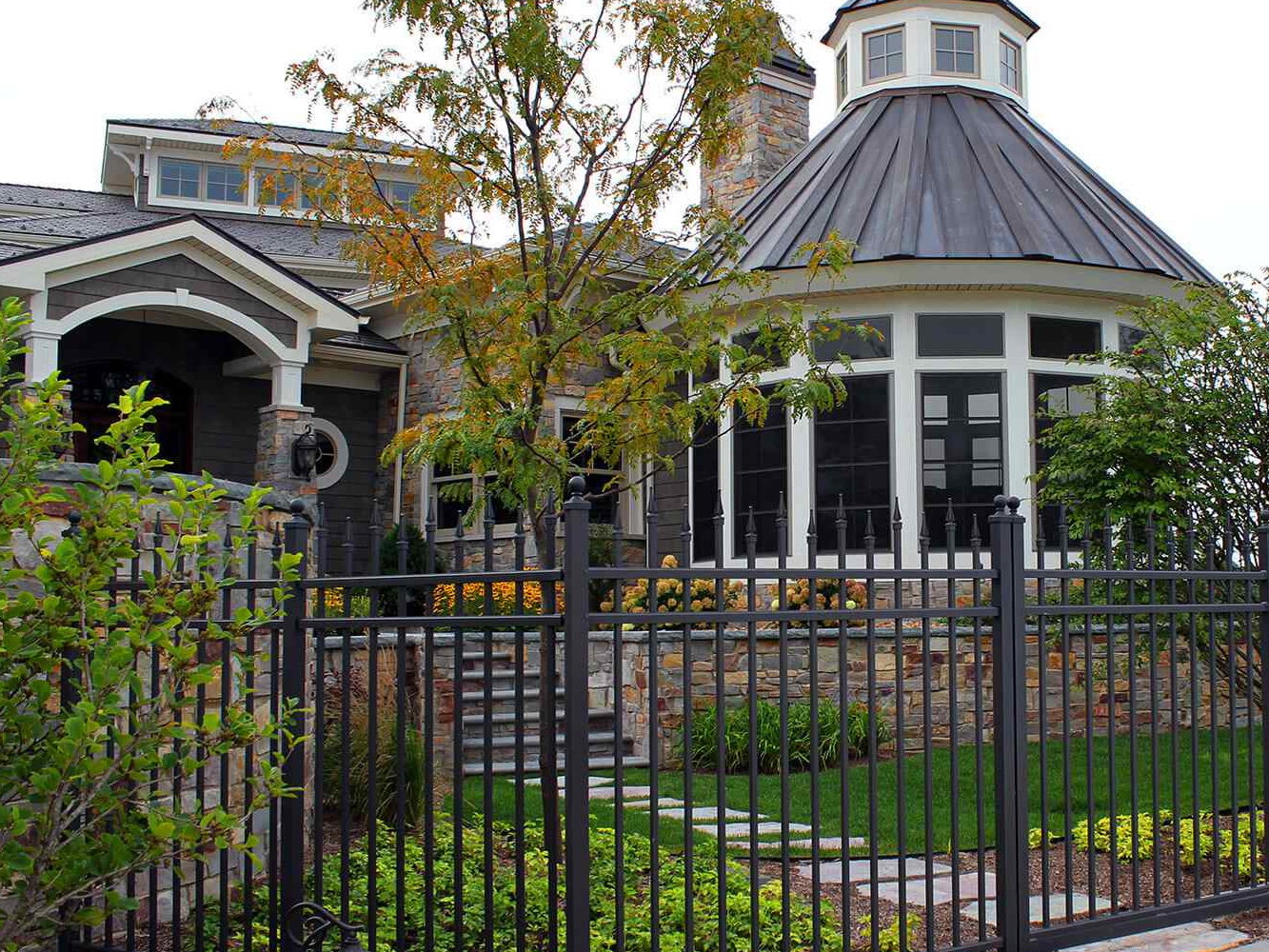 We Install Fences The Right Way!
Whether your fence project is big or small, you can be sure that we'll provide the best service in Orangeburg. Our expert installers will ensure your fence is installed with the most effective techniques so your fence will be built to last. You can count on the professionals at Dubya Fence!
Talk to our Fence Experts
Have questions? Call one of our friendly fence experts at Dubya Fence and get your questions answered. We're here to help you make this important investment decision for your residence in the Rowesville, South Carolina area.
3 Easy Steps For Buying a Fence in Orangeburg
We want to make the process of getting the perfect fence for your home or business in Orangeburg as easy as possible. The pros at Dubya Fence have been designing and installing fences since 2020 and are ready to help you when you call. Learn about all your options in the Orangeburg area and discover which fence is right for you.

SHOP
Our Selection of Fence Styles and Materials
Start your fence project by exploring all of the options that we have available for our customers in Orangeburg, SC. You'll find that all of our Orangeburg fence styles and materials are built by reputable manufacturers and the value is outstanding. We use superior products that will hold up against variable weather of Orangeburg so you can trust the pros to offer only the best!

SELECT
Your Perfect Fence
Now that you've looked at the variety of fencing materials and styles, you may have made your final decision. But if you need a little help from the pros at Dubya Fence, we will be happy to answer any of your questions and assist you in choosing the perfect fence for your property that will meet your needs and budget.
We want the process of choosing a fence with us in Orangeburg, SC to be an easy process, but we know that designing the perfect fence to suit your needs sometimes requires some help from the experts. Give us a call and we'll be happy to help you finalize your choices and provide you with an estimate.

INSTALL
Let the Professionals Handle It
Our team of experienced and skilled professional installers are committed to you and your family's needs and stand behind their work with our Workmanship Guarantee. We're ready to help you get your fence installed expertly and quickly in Orangeburg, SC. Take advantage of our expert fence designers and installers to get your fence project completed to the exact specifications and look you desire.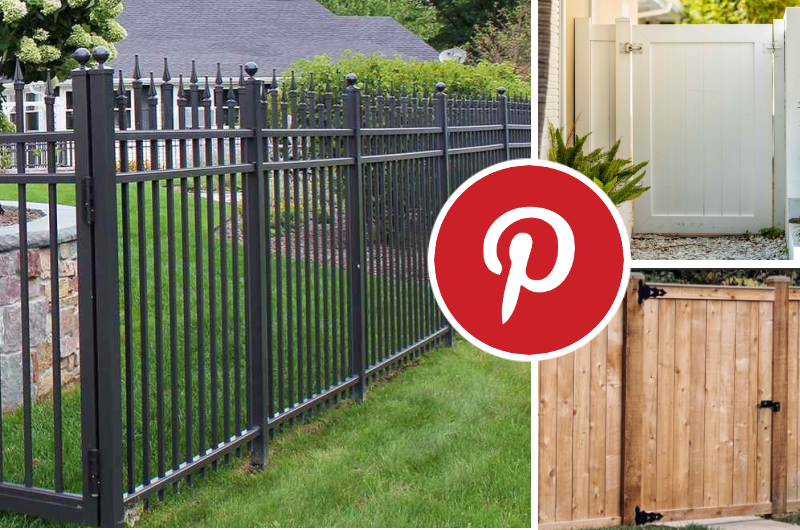 Here Are Some of the Things on our Board:
Orangeburg South Carolina photos of all kinds
Links about Orangeburg, SC
Our favorite fence project photos from Orangeburg
Interesting facts, tips, and other helpful "stuff"
Pinterest Board


Orangeburg, South Carolina

Looking for ideas and info about fences in Orangeburg South Carolina? Visit our pinterest board that covers it all! We've also added some interesting pins, boards, and links so you can take a deep dive into our great state of South Carolina.

We have collected hundreds of the best pins, photos, and links to useful articles relating to Orangeburg South Carolina and we've created a bunch of our own as well. We are constantly on the lookout for our favorite "stuff" in Orangeburg.

Of course, we have thrown in a few pins of some of our favorite fences in Orangeburg, just for good measure.

Explore Our Orangeburg, South Carolina Pinterest Board!
Our Fences in Orangeburg, South Carolina
All across Orangeburg SC, you'll find fences with the Dubya Fence sign. So you don't have to go on a scavenger hunt, here's some of our favorites right here!
We can create any type of fence you see here and even customize specifically to meet your needs! Check out our full photo gallery of fences and browse our website for other designs available. Then give us a call and ask one of our fence experts to guide you through the process of finding your perfect Orangeburg fence.
Let's Work Together
If you are interested in a new fence in the Rowesville, South Carolina area, contact us today. Dubya Fence is here to help answer any questions you may have about fencing and the best options for your residential or commercial property.
Get in Touch